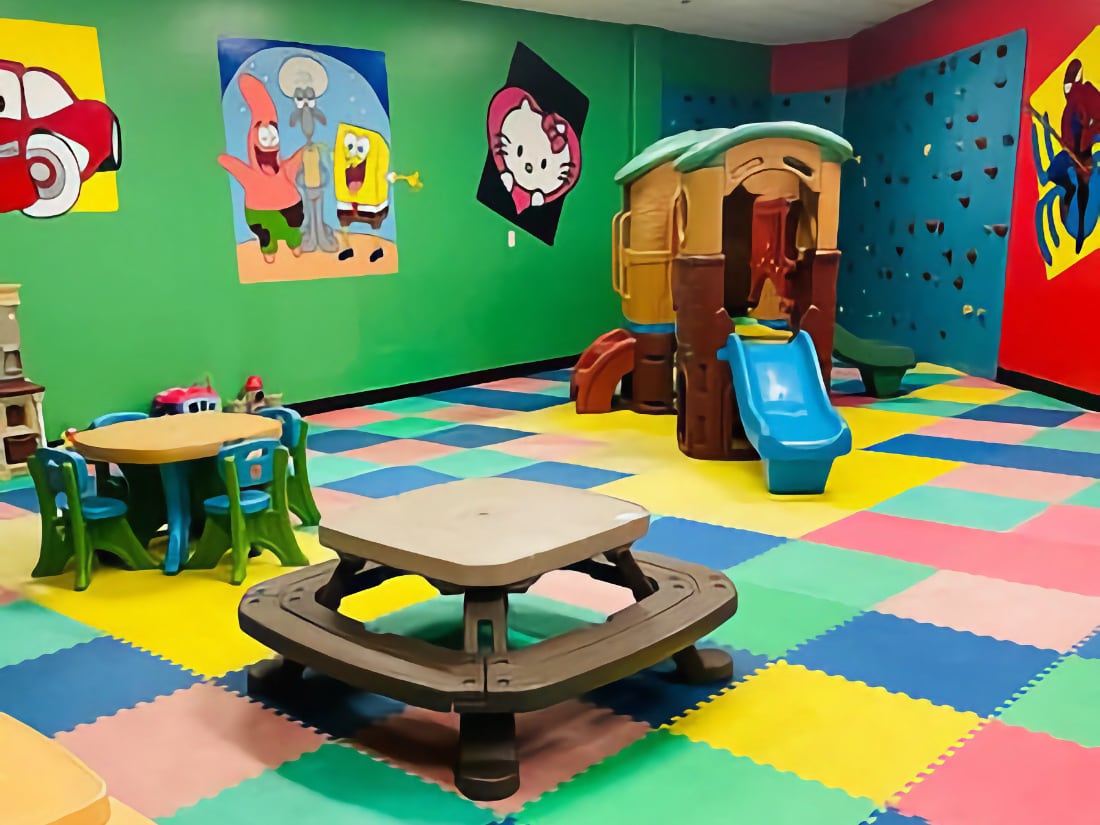 We're parents too, so we understand the challenges of maintaining a fitness routine while juggling the busy demands of parenting. And we also know that setting a good example for your kids is really important.
Our Kid's Room provides the perfect solution!
We are experts at entertaining children of all ages (6 weeks and up). Our unique environment is equipped with games, toys, crafts, a TV and more! Our expert, qualified child care providers are completely dedicated to your little one's safety and security. Parents are free to check in on our little guests at any time. The Kid's Room is a large staffed room for kids from 6 weeks to 7 years of age.
Kid's Room Hours of Operation
8:00am to Noon  Monday – Saturday
4:00pm to 7:00pm  Monday through Friday 
Kid's Lounge
In addition, we have a smaller unstaffed lounge where kids from 7-11 can sit and watch TV, do homework, or play on their personal devices. It is connected to the Kid's Room so the staff monitor it loosely during hours the Kid's Room is staffed, otherwise it is loosely supervised by the front desk people. The Kid's Lounge is open for use whenever the gym is open.
Want to know more?
Please let us know how we can help you
and we'll respond as soon as possible!